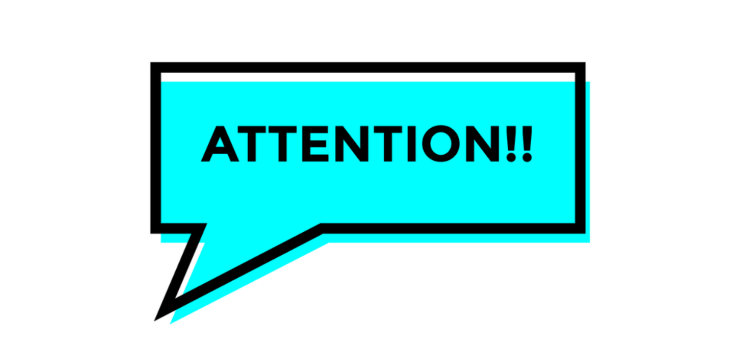 Konzorcium European Joint Programme on Rare Diseases (EJP RD), ktorého súčasťou je aj SAV, oznamuje, že v decembri 2022 otvorí výzvu na podávanie medzinárodných interdisciplinárnych projektov na tému:
"Natural History Studies addressig unmet needs in Rare Diseases"
TÉMA VÝZVY
Projektové návrhy by mali pokryť aspoň jednu z nasledujúcich tém:
Estimation of disease prevalence;
Identification of biomarkers/companions for the diagnosis/prognosis of a RD;
Identification of biomarkers/indicators/predictors of a rare disease or group of disorders (e.g. having the same aetiology) onset/progression (including collection of genetic, physiological, environmental data or variables….);
Identification of relevant endpoints for future studies that include potential biomarkers, querying patient-reported outcomes (PROs) and quality-of-life measures to identify the most;
Identification of biomarkers/variables for therapeutic approaches (pharmacology, drug repurposing, gene therapy, RNA therapy, cell therapy, medical devices…).
It is possible to use cellular and animal models for validation of the new diagnostic approaches in the subtopics listed above where relevant.
Nasledujúce prístupy a témy sú vylúčené zo záberu tejto výzvy:
Interventional clinical trials to prove efficacy of drugs, treatments, surgical procedures, medical procedures. This also includes studies comparing efficacy, e.g. two surgical techniques or therapies. Projects whose main objective is the implementation of a clinical phase IV pharmacovigilance study cannot be funded either.
Studies on the exclusive testing of the safety of medical devices and drugs.
Development of new therapies as covered in EJP RD JTC 2020.
Development of new analytic tools and pathways to accelerate diagnosis and facilitate diagnostic monitoring of rare diseases as covered in EJP RD JTC 2022.
Projects focusing only on rare neurodegenerative diseases which are within the main focus of the Joint Programming Initiative on Neurodegenerative Disease Research (JPND). These are: Alzheimer's disease and other dementias; Parkinson's disease (PD) and PD-related disorders; Prion diseases; Motor Neuron Diseases; Huntington's disease; Spinal Muscular Atrophy and dominant forms of Spinocerebellar Ataxia. Interested researchers should refer to the relevant JPND calls. However, childhood dementias/neurodegenerative diseases are not excluded.
Rare infectious diseases, rare cancers and rare adverse drug events in treatments of common diseases. Rare diseases with a predisposition to cancer are not excluded.
PREDBEŽNÝ ZOZNAM PARTICIPUJÚCICH ORGANIZÁCIÍ
Na výzve sa predbežne podieľajú nasledujúce národné a regionálne financujúce organizácie, ktoré podporia multilaterálne výskumné projekty s účasťou vedcov z príslušných krajín/regiónov.
Austrian Science Fund (FWF), Austria*
Fund for Scientific Research – FNRS (F.R.S.-FNRS), Belgium, French-speaking community
Canadian Institutes of Health Research – Institute of Genetics (CIHR-IG), Canada
French National Research Agency (ANR), France
German Ministry of Education and Research (BMBF), Germany
German Research Foundation (DFG), Germany
National Research, Development and Innovation Office (NKFIH), Hungary*
Health Research Board (HRB), Ireland
Chief Scientist Office of the Ministry of Health (CSO-MOH), Israel
Italian Ministry of Health (IT-MoH), Italy
Regional Foundation for Biomedical Research (FRRB), Lombardy (Italy)
Tuscany Region (RT/TuscReg), Tuscany (Italy)
Fondazione Telethon, Italy
Research Council of Lithuania (LMT), Lithuania
National Research Fund (FNR), Luxembourg
National Centre for Research and Development (NCBR), Poland
Slovak Academy of Sciences (SAS), Slovakia
National Institute of Health Carlos III (ISCIII), Spain
Swedish Research Council (SRC), Sweden
Vinnova, Sweden*
Swiss National Science Foundation (SNSF), Switzerland
The Scientific and Technological Research Council of Türkiye (TUBITAK), Türkiye*
*Účasť vo výzve ešte nepotvrdená
PREDBEŽNÝ HARMONOGRAM
| | |
| --- | --- |
| 15. december 2022 | Informačný webinár pre žiadateľov |
| 15. február 2023 | Termín na podanie prvotných projektových návrhov – pre-proposal (1. kolo) |
| koniec apríla 2023 | Pozvanie do 2. kola hodnotenia |
| 14. jún 2023 | Termín na podanie kompletných návrhov projektov – full proposal (2.kolo) |
| 26. júl 2023 | Odpoveď na externé posudky – rebuttal |
| December 2023 | Oznámenie výsledkov |
Predsedníctvo SAV uznesením č. 402 zo dňa 13. 10. 2022 súhlasilo so zapojením SAV do tejto výzvy a s finančnou podporou 1 projektu do maximálnej výšky 40 000€/rok (z čoho 15 000 €/rok je povinná spoluúčasť príslušnej organizácie SAV) na obdobie 3 rokov.
Bližšie informácie sú dostupné na stránke konzorcia: https://www.ejprarediseases.org/joint-transnational-call-2023/
Nástroj na vyhľadávanie partnerov: https://live.eventtia.com/en/jtc2023matchmaking
KONTAKTNÁ OSOBA
Ing. Silvia Kecerová, PhD.
T: +421 2 57510 118